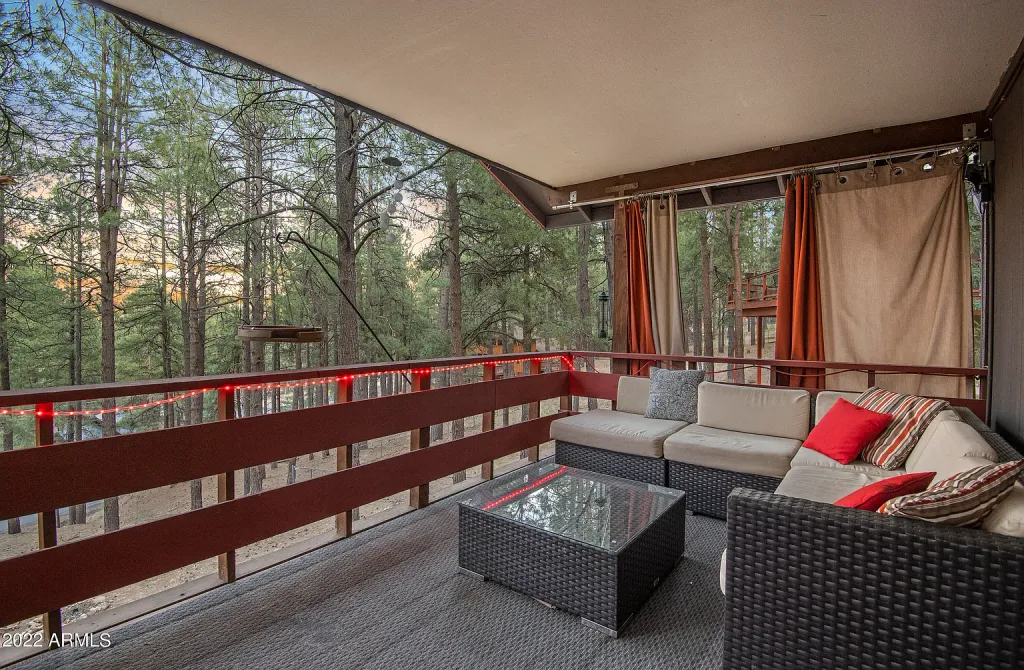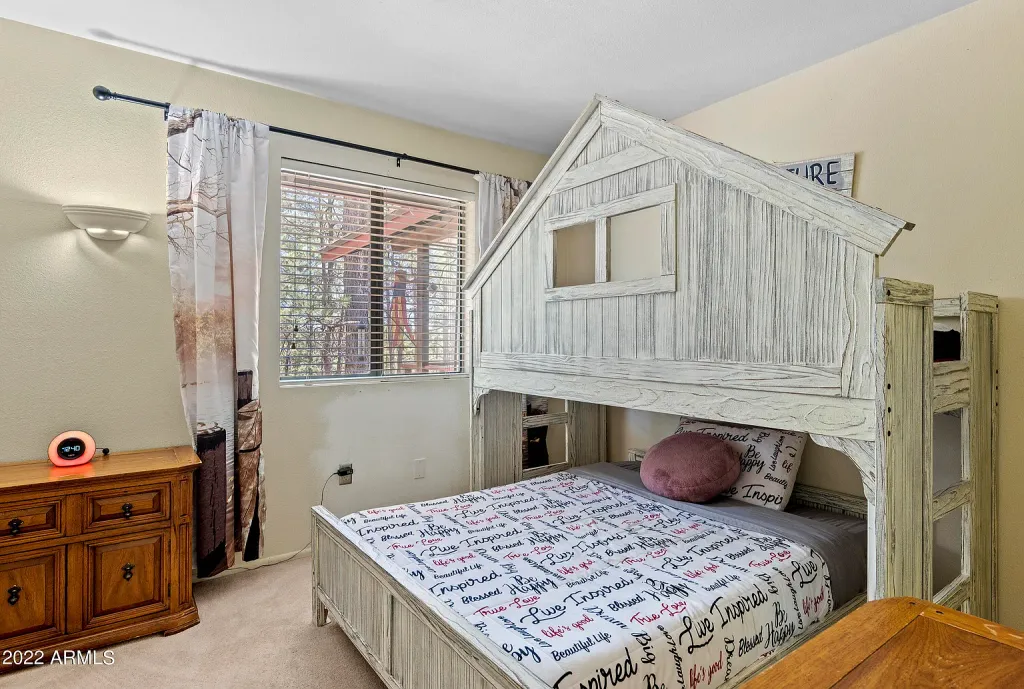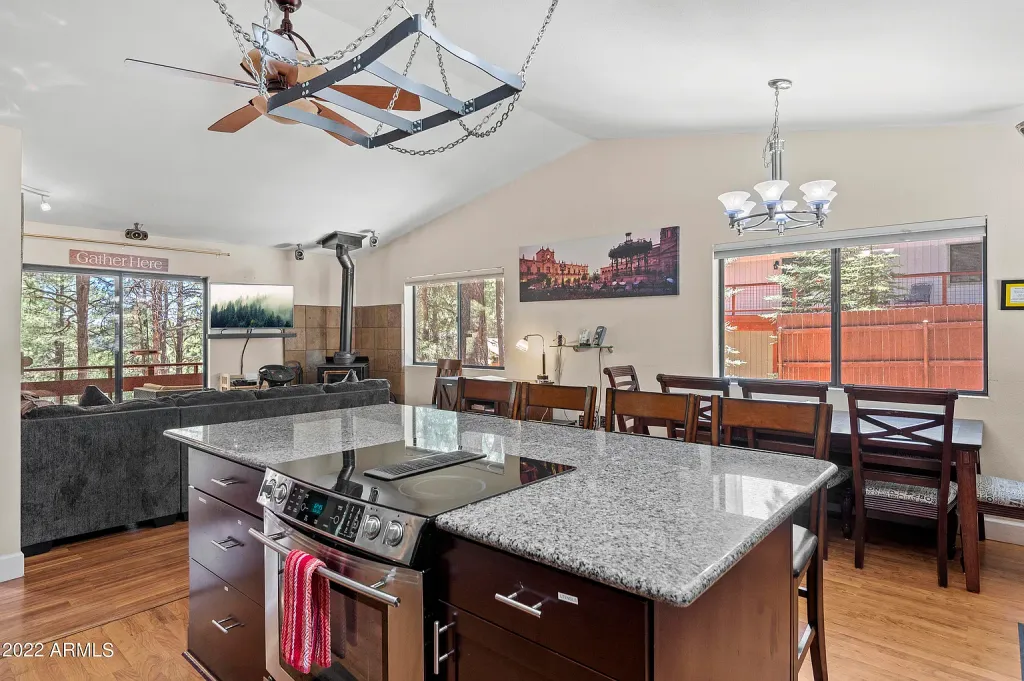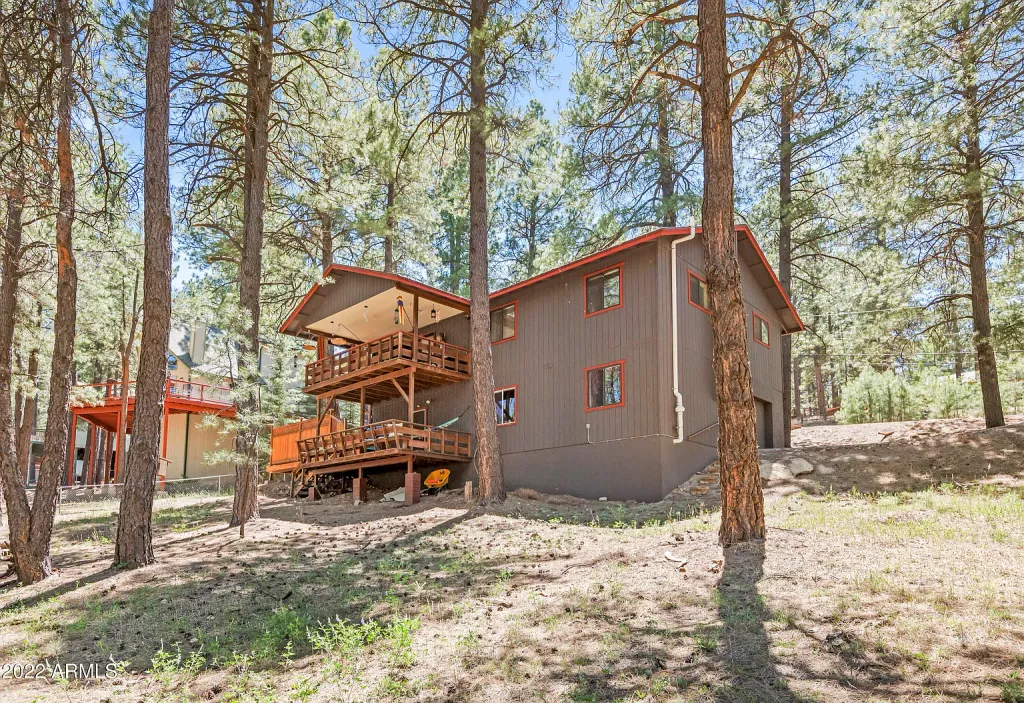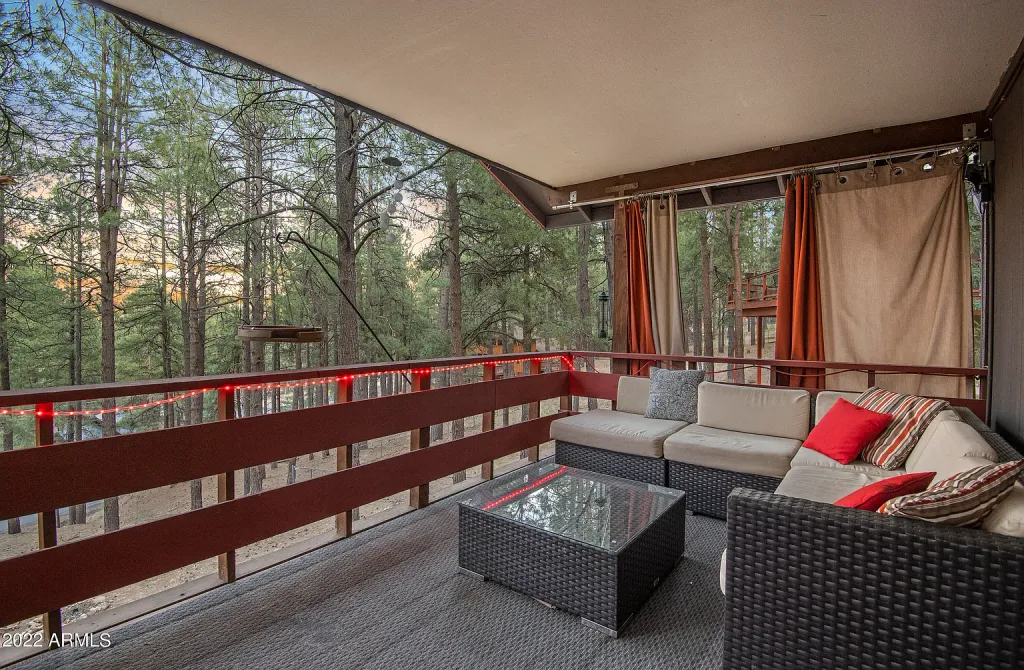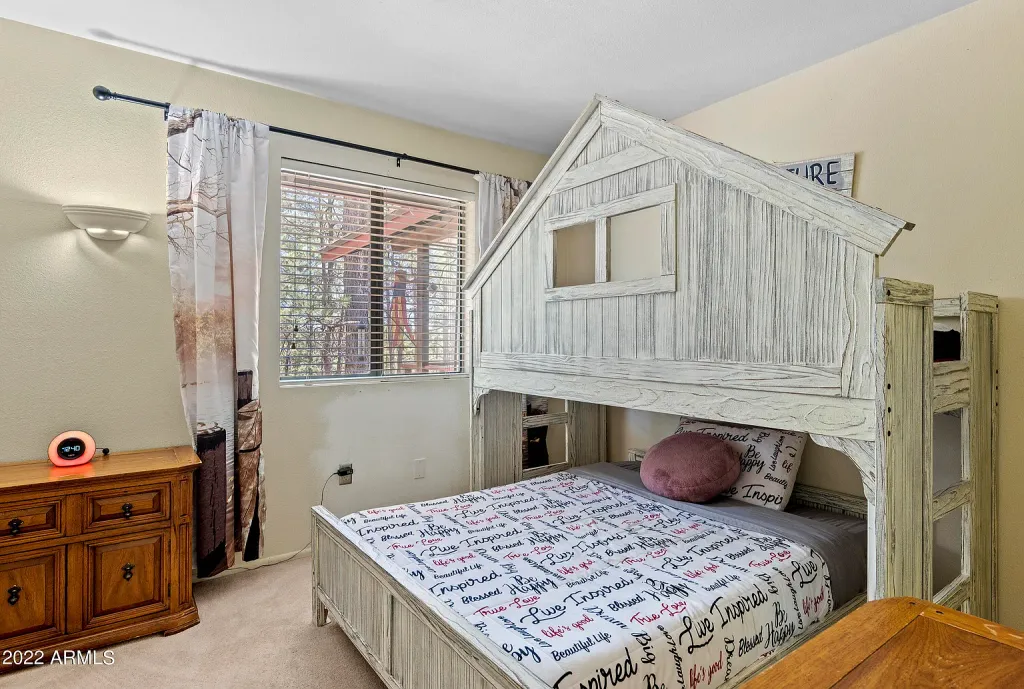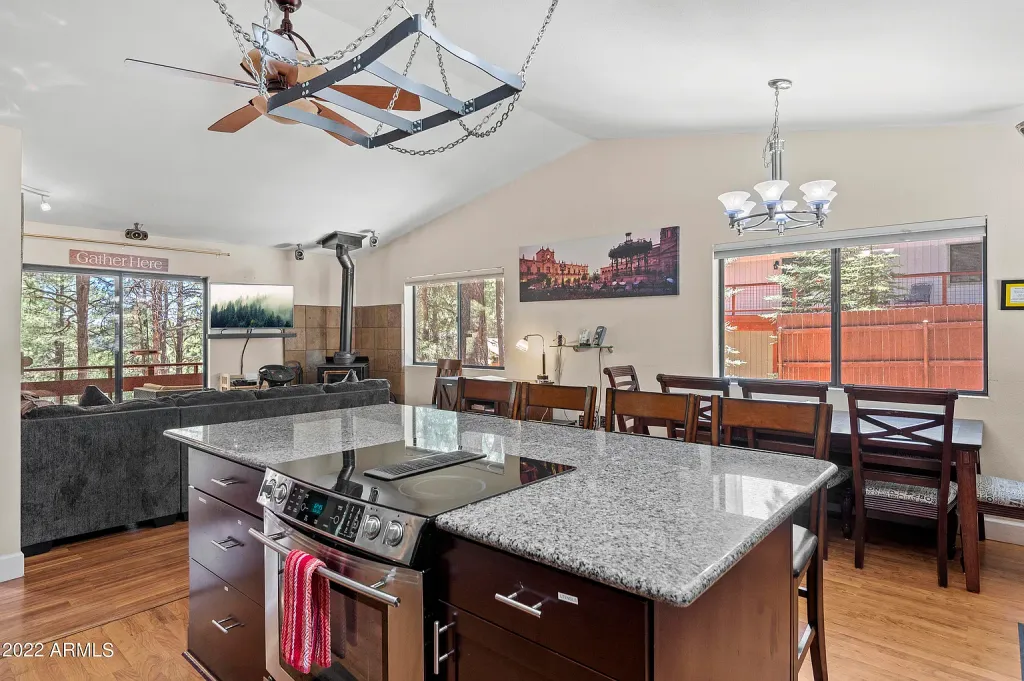 4 available shares
adjust possible shares to see calculations for more or less people
$734,850
target home price
$183,712
cost per share
$1,742 / mo
monthly cost
CASH AT CLOSING PER SHARE
Down Payment
$36,743
$11,023
$5,511
Total Cash at Closing
$53,276
Details

5 bedrooms

|

4 bath

|

2,236 sqft

It's no wonder that this vacation rental has stellar reviews on Airbnb! Guests say that they love stargazing in the 6-person hot tub, lounging on the two covered decks, and cooking in the gourmet kitchen. They love the wood burning stove in the winter, the backyard firepit on crisp autumn evenings, and the escape from the hot summers in the valley. There's even a perfect sledding hill on the property where the kids love to play in the snow. You'll love getting distracted by hummingbirds buzzing around as you sway in the breeze with a good book in the hammock or swing chair on the covered deck. Control the entire house from your smartphone - dim all the lights to 10%, lock and unlock the doors, or adjust the thermostat... all from the palm of your hand, whether you're in the house, the hot tub, or 5,000 miles away.

If you're looking for your next savvy investment or simply want to make the most out of your next purchase, then don't pass up on this incredible opportunity! It's fully furnished and turnkey. Whether you're investing and want to enjoy a property that pays for itself, or you want to live in it full time, the choice is yours.

Beautifully updated, this tranquil retreat from the city provides unlimited fun and leisure activities for you and guests. Inside, an open layout allows a seamless flow where multiple entertainment spaces beckon.

Convene in the upper-level living room where a wood-burning stove lends warmth during cooler seasons, a sound system lets you listen to your favorite playlist, and glass sliders open to an expansive balcony for alfresco dining. Whip up unforgettable dishes in the fully equipped kitchen that has well-stocked cabinetry, a host of premium stainless steel appliances, and granite countertops extending to the multi-seater island. Retire to the 5 private sanctuaries, including two master suites with king size beds and a playhouse themed bunk bed room. After a day full of adventure, head down to the lower-level family room and enjoy your favorite movies in surround sound. Relax in the evenings under the stars on the generously sized deck that's fully fenced to add seclusion as you sip nightcaps in the hot tub. A fabulous location means you're only moments away from some of Arizona's popular destinations, including NAU, Fort Tuthill, and downtown Flagstaff, plus Sedona and the Grand Canyon are nearby. As a bonus, there's a laundry area and an attached garage. An opportunity like this won't last long.
House Usage

4 shares total
13 weeks a year per share
Amenities

This home includes:
About the Agent

Kelly Broaddus founded Broaddus Properties to enable her clients and agents to find success. With over a half-billion dollars in sales in Northern Arizona luxury homes, and a professional career spanning over 23 years, it is clear she fully understands the Flagstaff/Sedona real estate market, what her clients are looking for, and the industry's potential.Kelly was, quite literally, born into the real estate industry. Her father became a self-made millionaire by the time he was thirty and proceeded to act as Kelly's mentor as she honed her skills in real estate development, sales, and acquisitions. Growing up on a horse ranch in Rancho Santa Fe and spending summers at her parents' beach house in Del Mar gave Kelly the innate ability to seek and identify the characteristics that make a house a beautiful, peaceful haven to call home. Her command of the real estate industry expanded when Kelly delved into the mortgage business, becoming a widely sought-after expert in handling difficult loans, and running a mortgage company for over 12 years, where she often advised colleagues around the state. She still draws on this experience and insight to negotiate the optimal price for her clients.In addition to hard skills, Kelly's father taught her the soft skills involved in managing relationships, delivering on expectations, and visualizing what is possible. Her undeniable work ethic and endless drive are due to the resilience she has been required to show in her personal life. With seven children under the age of fifteen, Kelly was left a single mother and had no choice but to work hard and find substantial success in real estate. Within four years of having her life turned upside down, she was able to purchase a 300-acre ranch.Her notable achievements to date include:2018-2021 eXp Realty ICON Agent 2021 Top Producing RE Team in Northern AZ, $64,000,000 Sales Volume2020 - 2021 Homelight TOP PRODUCER 2021 Homelight TOP NEGOTIATOR 2016-2021 SEVEN STAR AWARD BROKER AGENT ADVISOR 2016 RE/MAX Hall of Fame Award 2016 RE/MAX Chairman's Club Award CHLMS & Million Dollar Guild MemberMember of "Who's who in Luxury Real Estate"MORE OF KELLY'S RECOGNITION & AWARDSToday, Kelly is blessed to work with two of her children and one son-in-law as she continues to pass down the family business and the art of real estate
["3170 Kweo Trail, Flagstaff, AZ"]
Calculated Costs per Share
Flagstaff Retreat & Investment Opportunity
3170 Kweo Trail, Flagstaff, AZ
CASH AT CLOSING PER SHARE
Down Payment
$36,743
$11,023
$5,511
Total Cash at Closing
$53,276
This is an estimate of the amount of cash needed when closing on the purchase of a property financed with a 30 year Mortgage at 8.0% interest rate.
Plum's estimate includes 20% of the value of the house as a down payment, 6% of the value of the house for closing costs (including Plum's Group Success Fee) and 3% of the value of the house for the initial reserve fund.
ESTIMATED MONTHLY EXPENSES PER SHARE
Mortgage Payment
$1,078
$199
$153
$153
$103
$56
Total Expenses
$1,742
This total is an estimate of all the expected costs associated with owning a vacation home with a Plum certified ownership agreement.
Location, type of house, changes in interest rates and utilities can all change and affect the monthly cost throughout the term of ownership.
ESTIMATED MONTHLY INCOME PER SHARE
Monthly Income
$1,837
Total Monthly Income
$1,837
A good threshold for rental property investment is the 1% Rule (source). It states that you should only invest in rental property if you are reasonably confident that the property can rent for 1% of the sale price per month.
We've included that assumption here. It is critical that the group validate pricing, rental history, and future rental projections of any specific property before proceeding with a purchase. You can explore rental incomes of any property with this free estimation tool at Rabbu.com.