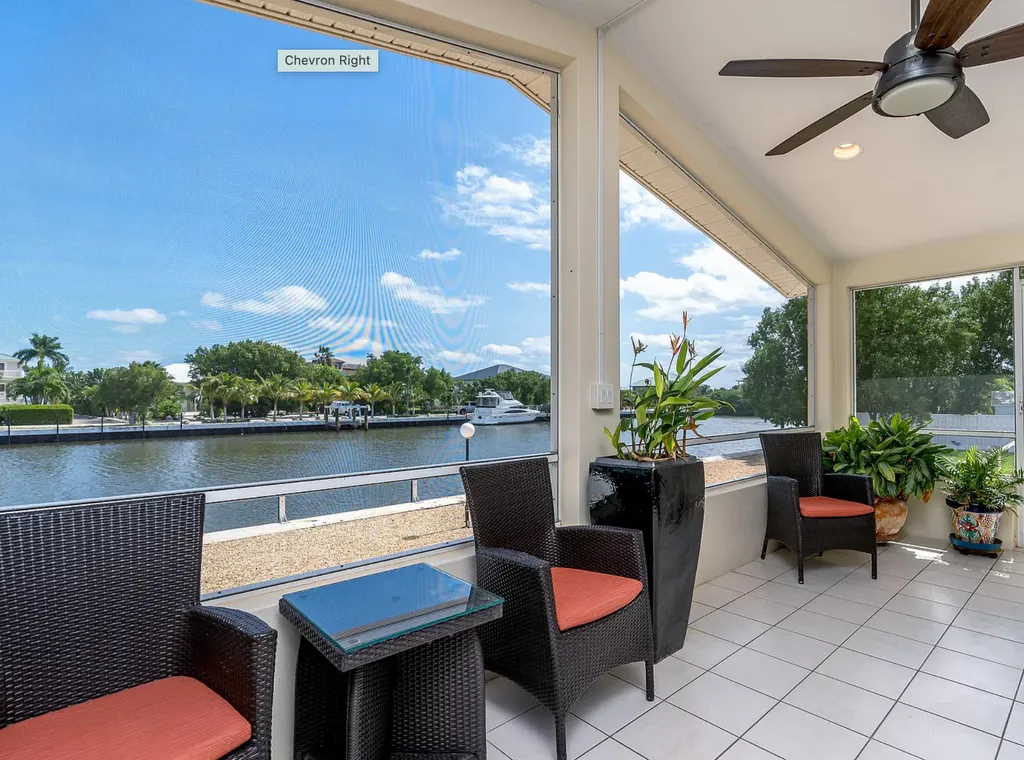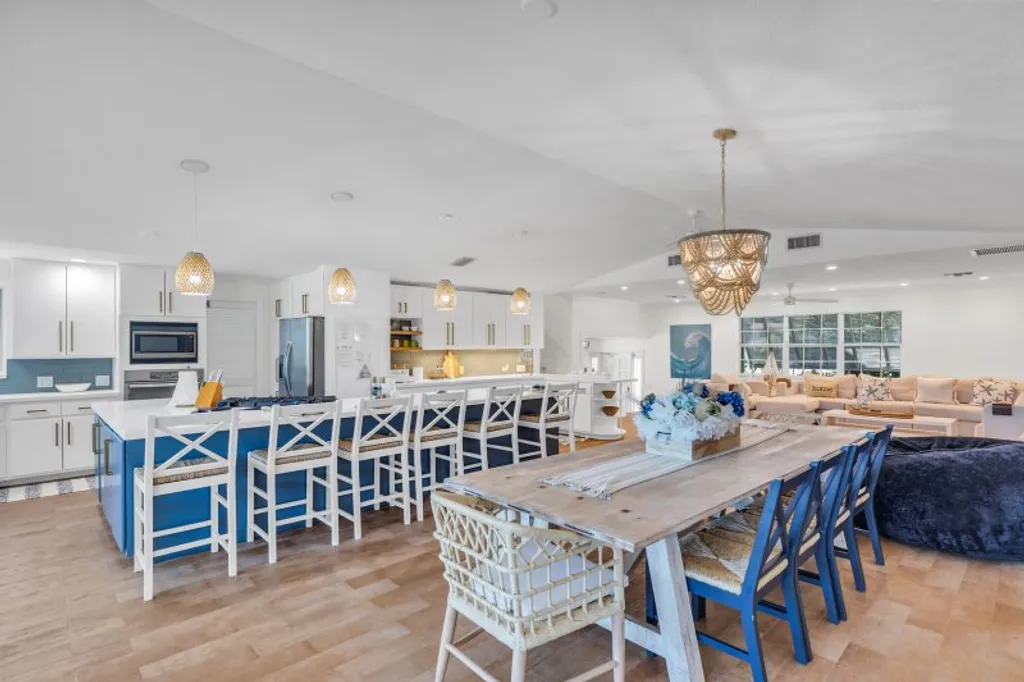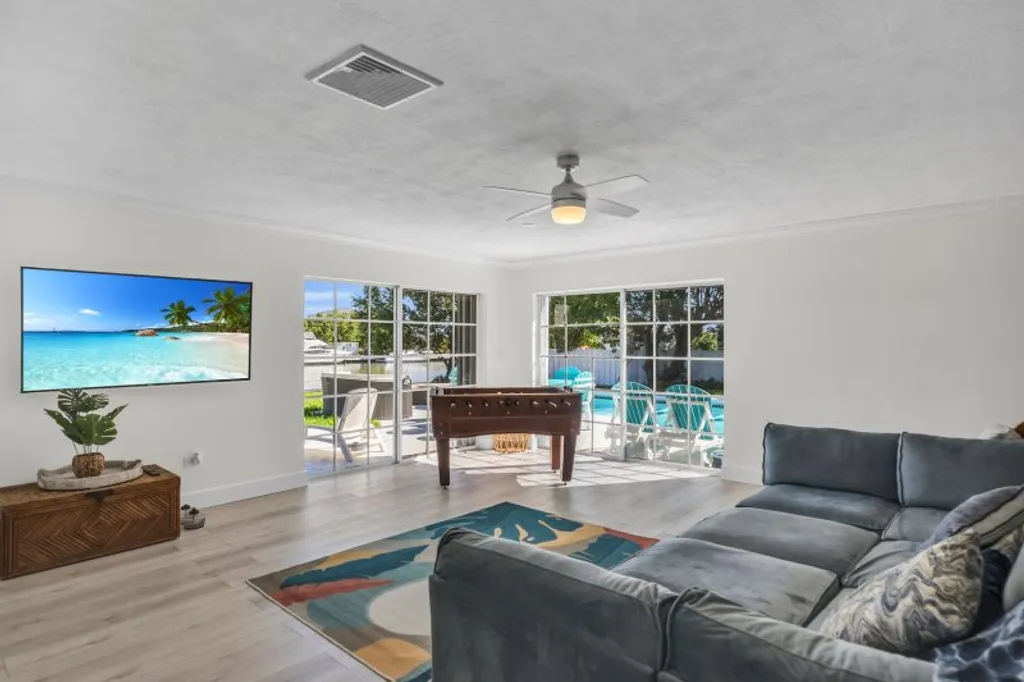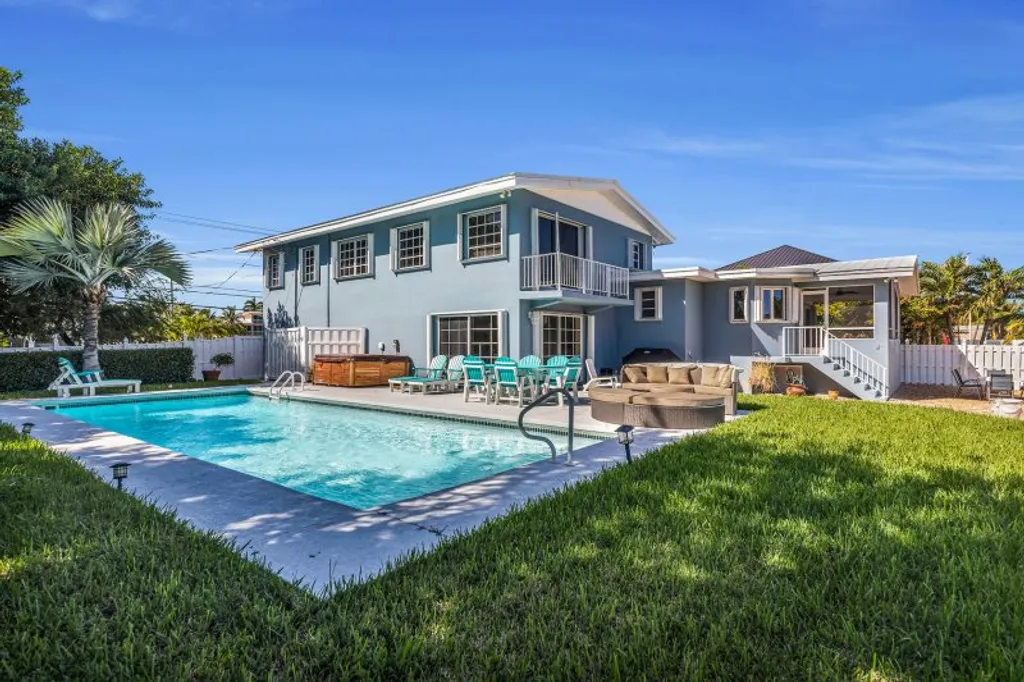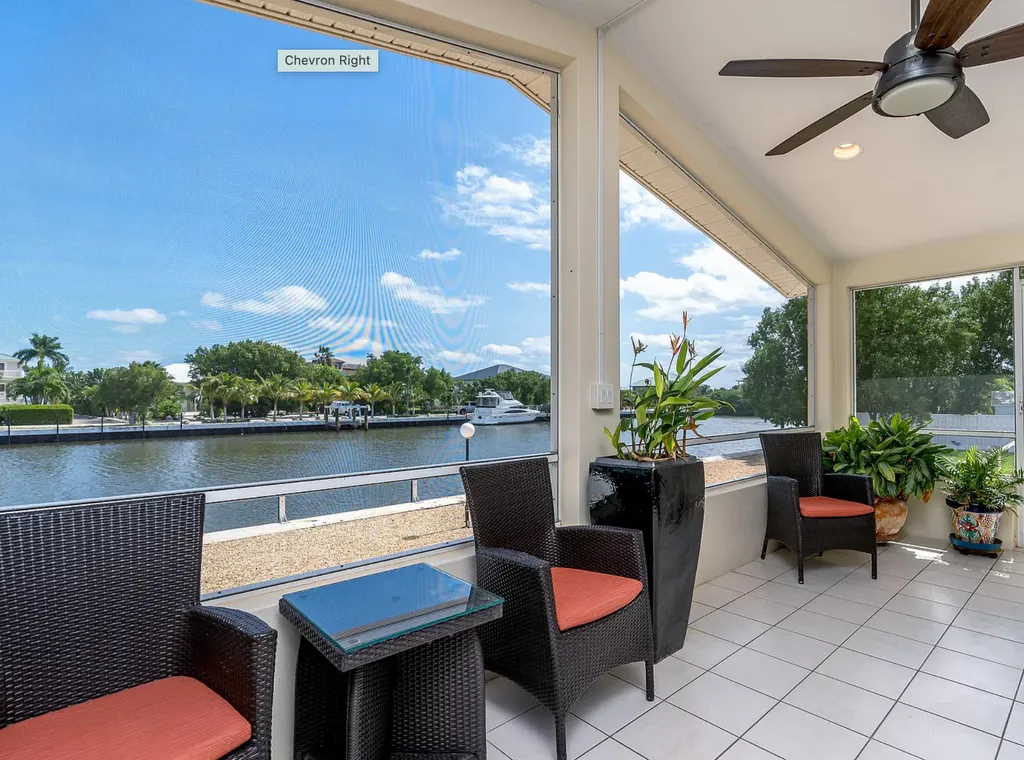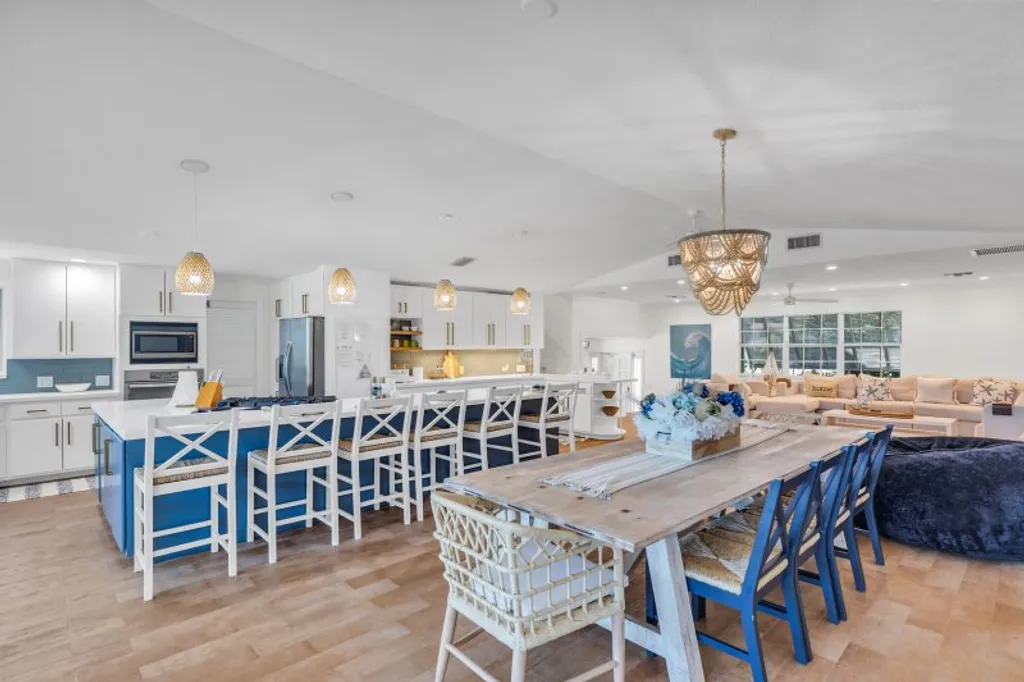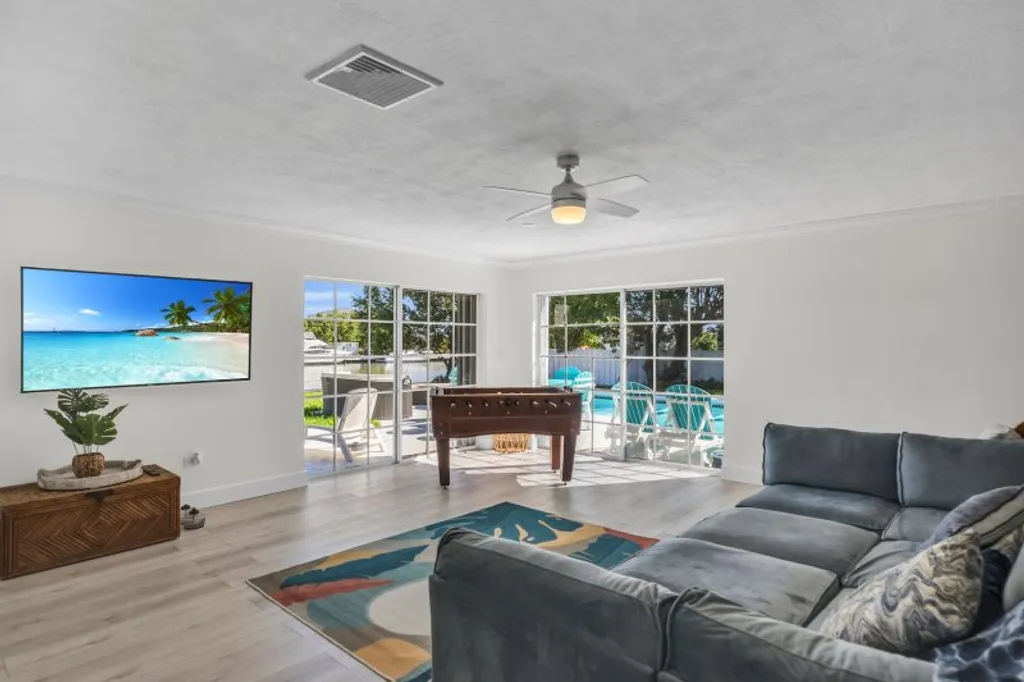 Marathon, FL
Easy Breezy in the Florida Keys!










7 available shares
$2,850,000
target home price
$285,000
cost per share
$549 / mo
estimated costs
$1,150 / mo
monthly income
CASH AT CLOSING PER SHARE
Down Payment
$57,000
$17,100
$8,550
Total Cash at Closing
$82,650
Details

90B Sombrero Beach Rd, Marathon, FL 33050

90+ ft of seawall dockage, comfortably sleeps 12, very large + private property.

Welcome to your spacious, tranquil sanctuary on Marathon at this five-bedroom, waterfront pool home!
With multiple entertaining areas inside and out and a location just steps from Sombrero Beach, you'll be spoiled for choice when it comes to fun in the sun. Start your day with coffee and end it with a cocktail in your lovely, screened-in patio, with year-round southeast prevailing sea breezes keeping everything cool. Take a morning dip in your sparkling heated pool and relax on a chaise for a while - why not? You're on vacation.

Inside, you'll find a space that blends seamlessly with the outside, from the great room to the screened porch to the lower-level living area and the pool and deck. Cathedral ceilings, stylish, modern furnishings, and a wide-open layout upstairs make the space ideal for gathering as a group. The chef will adore the state-of-the-art, brand new kitchen, with so much room that several chefs can be working at once, and there's plenty of mealtime seating between the large kitchen island/breakfast bar and adjacent dining table. The lower level offers a play/entertaining room for the kids separate from the adult living area and kitchen/dining. When it's time to head out, explore by boat via the private dock or just head straight to Sombrero Beach on the walking/biking path just down the street.

When you return, spend time in the pool, play a game of foosball, or stream the latest release on one of the two smart TVs. When it's time for bed, four well-appointed sanctuaries await. Lucky guests of the primary bedroom will love waking up every morning to sunrise views of the 200-foot canal. End the evening back outside on the patio with a family cookout on the grill, and soak away the evening under the stars. There is a fish cleaning station and bait freezer for your big catch! It just doesn't get better than this gorgeous Sombrero Beach home - privacy, space for the whole family and unforgettable views of the Florida Keys skies and canal await
House Usage

10 shares total
weeks a year per share
About the Organizer

My Business Partner (and best friend) and I, Jesse, have been in the mortgage business about 20 years. We are also Real Estate Investors and bought this home with the idea that both our Families (and more) could come and spend time there comfortably and enjoy all the Florida Keys has to offer.
Amenities

We are looking for a house that includes:

Dock
Game room
Hot tub
Pool
Porch
Waterfront
House Rules

Only dogs allowed
No firearms allowed
Short term renting permitted
Ask A Question
Easy Breezy in the Florida Keys!
Marathon, FL
Calculated Costs per Share
Easy Breezy in the Florida Keys!
Marathon, FL
CASH AT CLOSING PER SHARE
Down Payment
$57,000
$17,100
$8,550
Total Cash at Closing
$82,650
This is an estimate of the amount of cash needed when closing on the purchase of a property financed with a 30 year Mortgage at 8.0% interest rate.
Plum's estimate includes 20% of the value of the house as a down payment, 6% of the value of the house for closing costs (including Plum's Group Success Fee) and 3% of the value of the house for the initial reserve fund.
ESTIMATED MONTHLY EXPENSES PER SHARE
$114
$78
$228
$95
$35
Total Expenses
$549
This total is an estimate of all the expected costs associated with owning a vacation home with a Plum certified ownership agreement.
Location, type of house, changes in interest rates and utilities can all change and affect the monthly cost throughout the term of ownership.
ESTIMATED MONTHLY INCOME PER SHARE
Monthly Income
$1,150
Total Monthly Income
$1,150
A good threshold for rental property investment is the 1% Rule (source). It states that you should only invest in rental property if you are reasonably confident that the property can rent for 1% of the sale price per month.
We've included that assumption here. It is critical that the group validate pricing, rental history, and future rental projections of any specific property before proceeding with a purchase. You can explore rental incomes of any property with this free estimation tool at Rabbu.com.