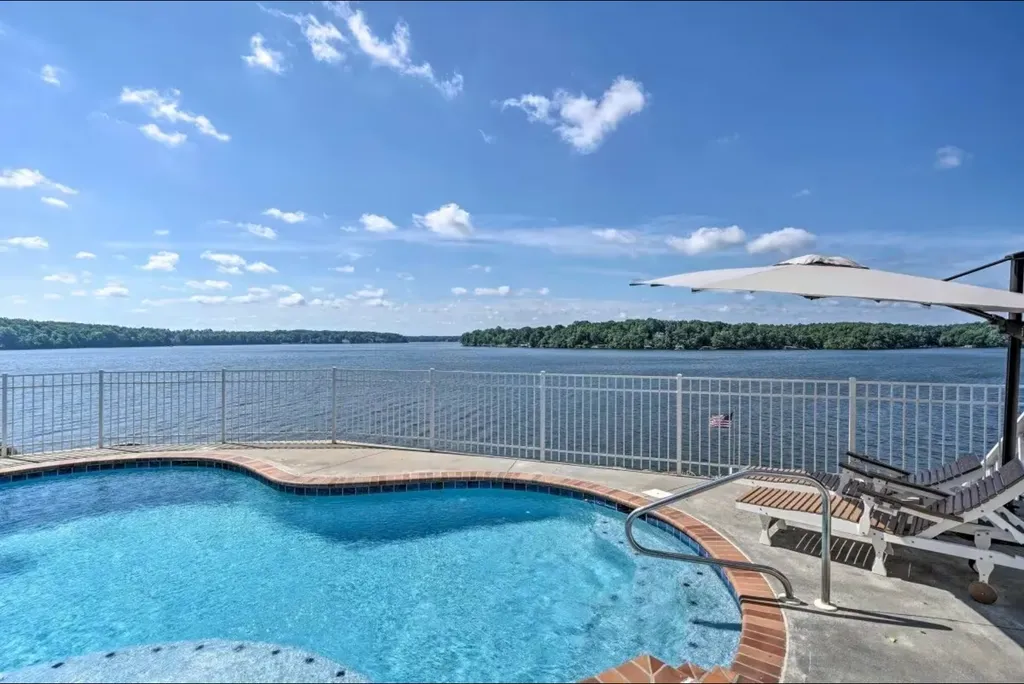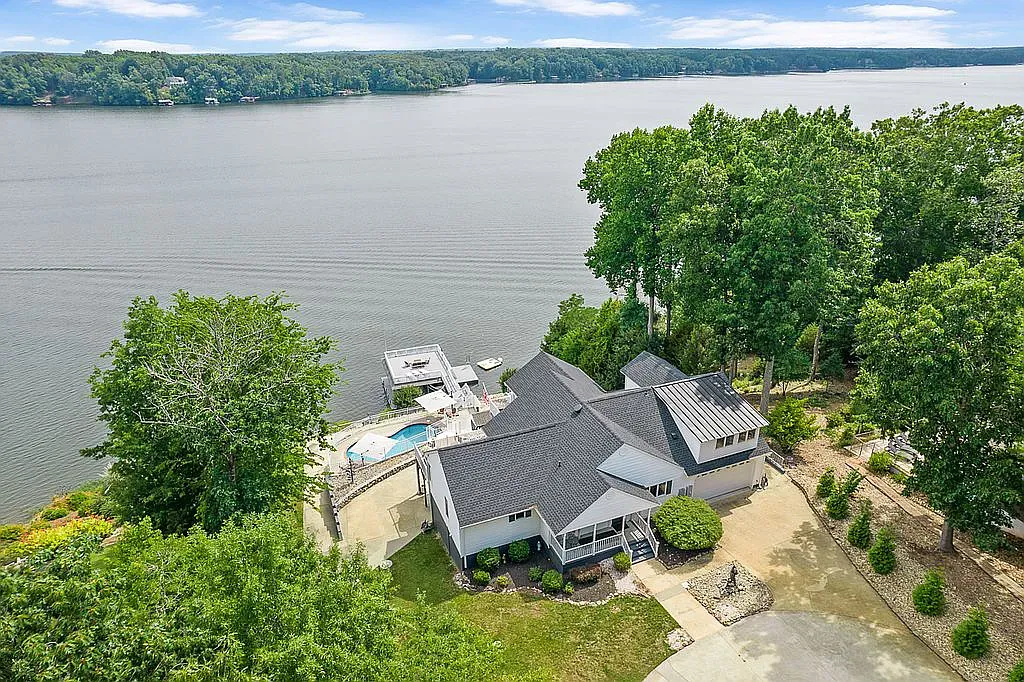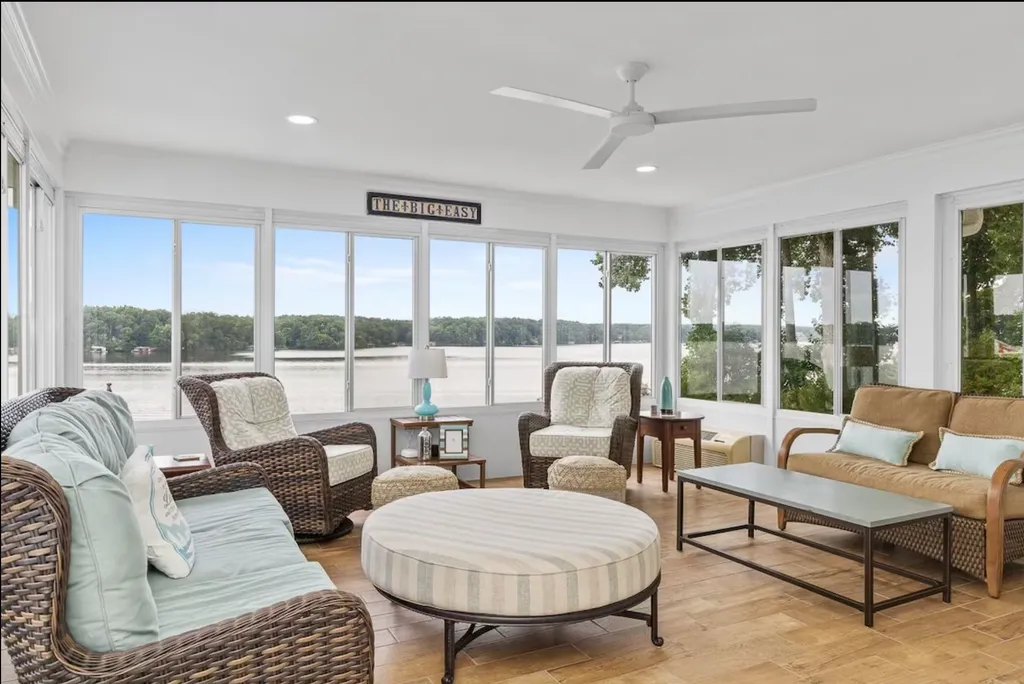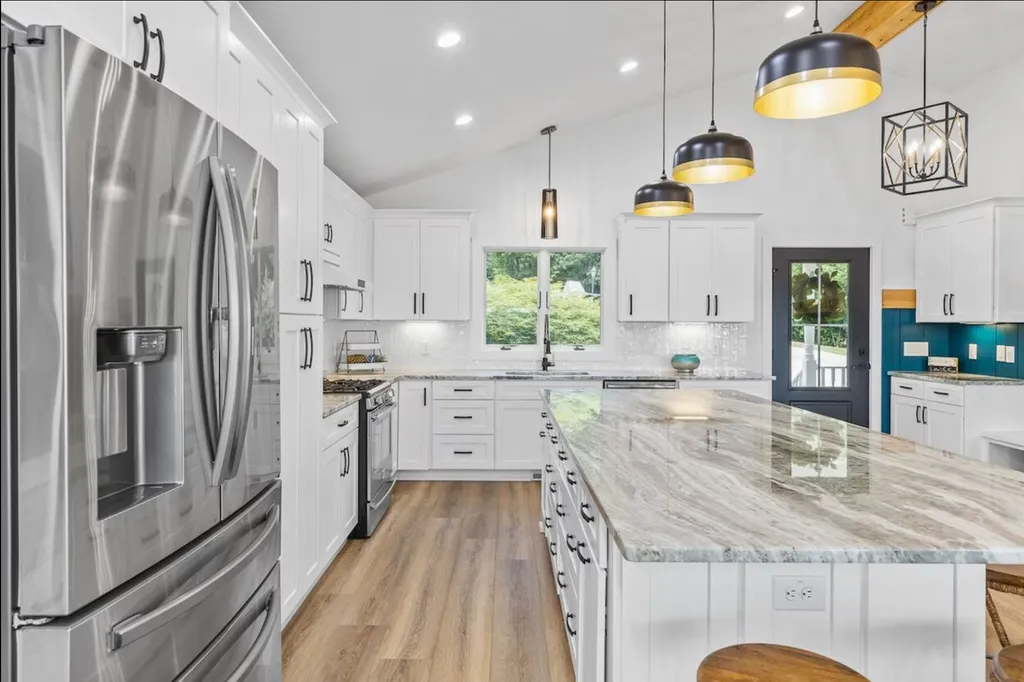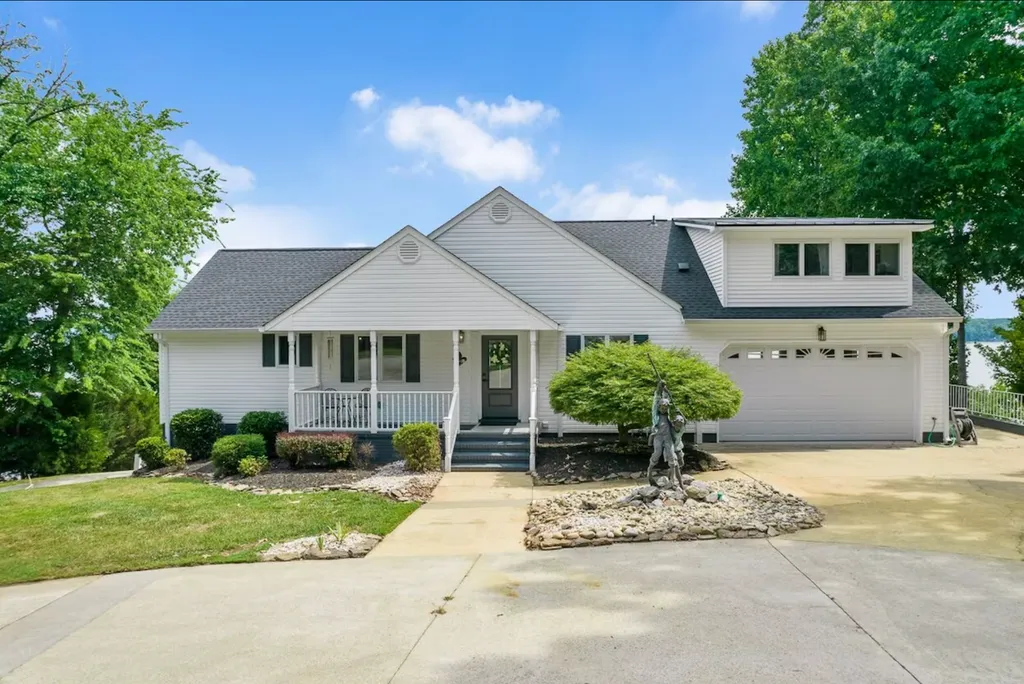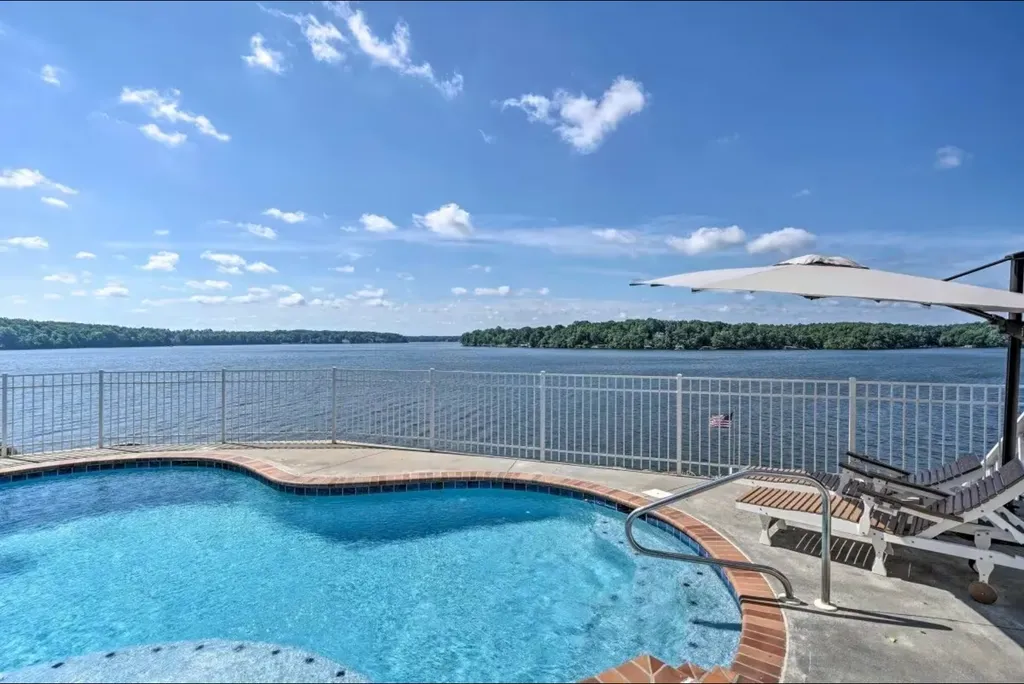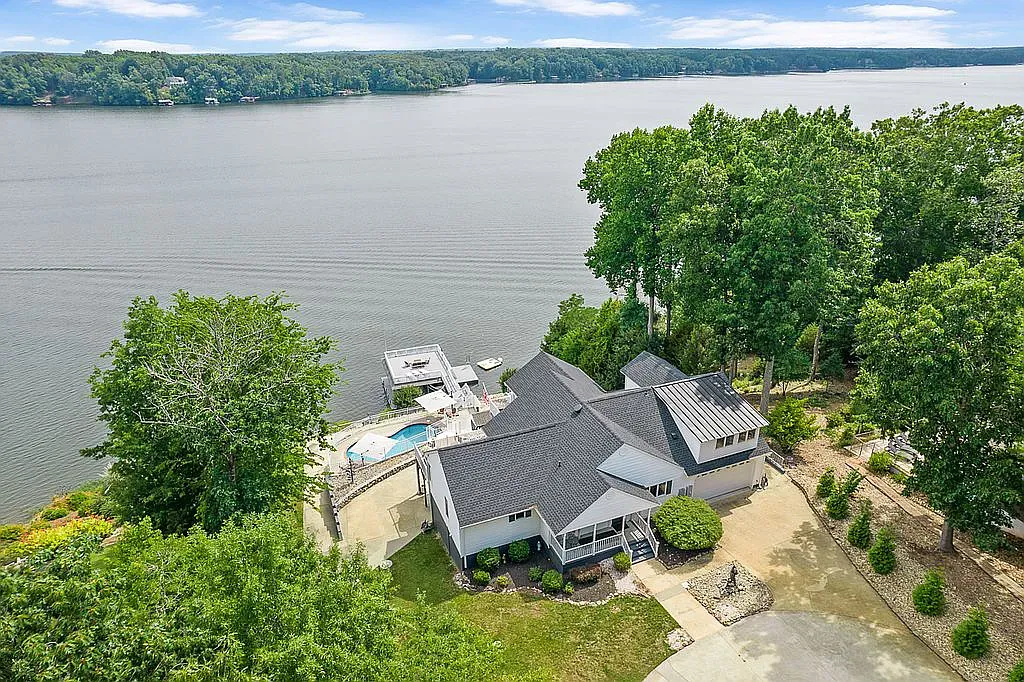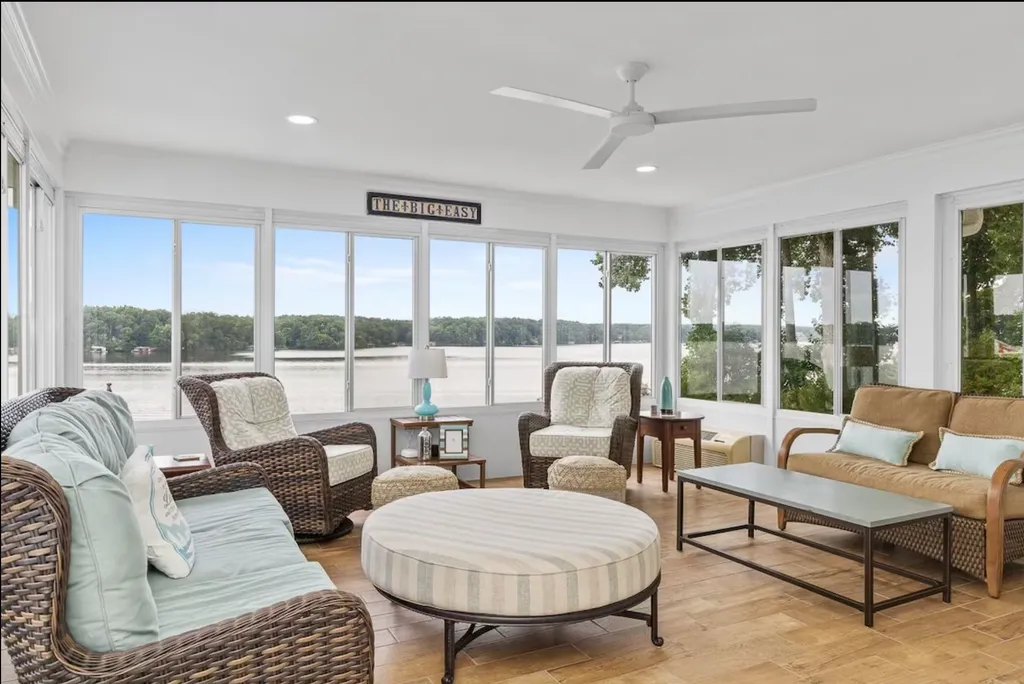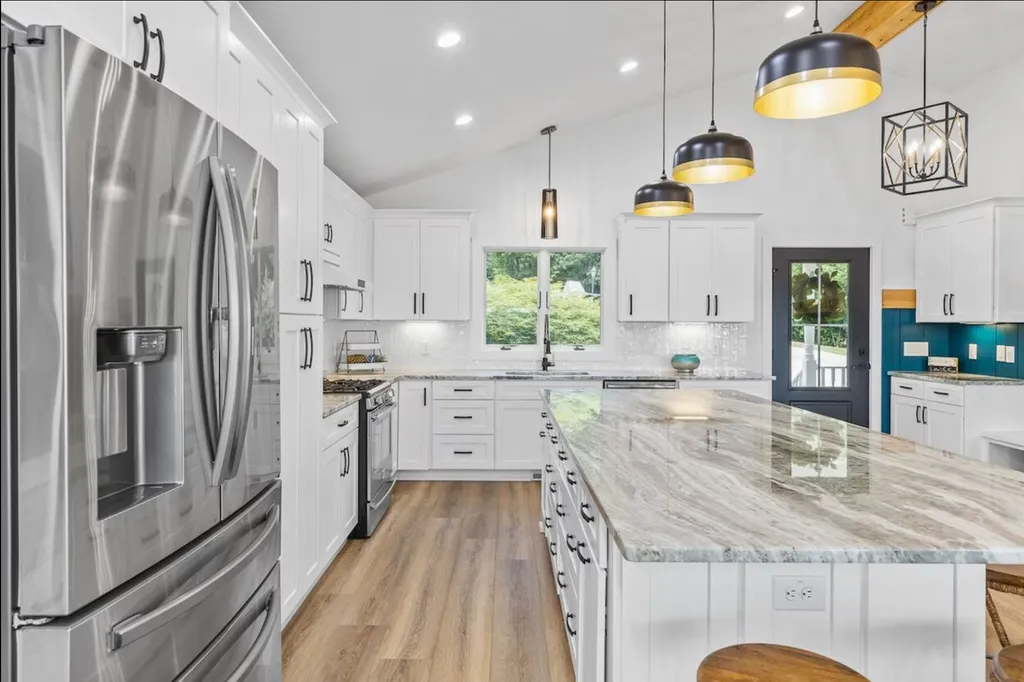 Lake Gaston
Lake Gaston Waterfront Home w/ pool!




2 available shares
$1,482,820
target home price
$370,705
cost per share
$3,354 / mo
estimated costs
$3,707 / mo
monthly income
CASH AT CLOSING PER SHARE
Down Payment
$74,141
$22,242
$11,121
Total Cash at Closing
$107,504
Details

132 Boyd Dr, Bracey, VA 23919

Check out this

video of 132 Boyd Dr, Bracey, VA

Retreat to the Virginia-North Carolina border for a respite from city life! This spacious 4-bedroom, 3.5-bathroom Bracey house is nestled right on Lake Gaston and ensures you'll have all things fun right at your fingertips! Splash in the lakefront pool, tan on the floating sun deck, and park your boat or jet skis at the private dock. Step inside to discover a dazzling chef's kitchen, a game room, and plenty of sleeping arrangements for the whole family (sleeps a total of 12!)

The main floor offers a large fully stocked kitchen with bar seating, a dining room table with bench seating, a coffee and wine bar with a wine cooler, a half bath, a primary bedroom and bathroom, and a sunroom. The living room has a large smart TV and direct access doors to the deck. Just off of the living room is the sunroom which offers gorgeous lake views perfect for your morning coffee or evening cocktail. The primary bedroom has a king bed (sleeps 2), a large bathroom with double vanity, and a direct access door to the deck back deck. No matter which room you're in on the main floor, there are endless lake views!

Upstairs hosts bedroom 2. This bedroom has ample space, a queen bed (sleeps 2), a twin bed, a bassinet/bedside sleeper, a high chair, and an attached bathroom with a large vanity and bathtub/shower combo. This room also has a workspace desk with gorgeous views of Lake Gaston. Sounds like a dream office view!

The basement offers a rec room with games, seating, a large smart tv, and direct door access to the patio, the laundry room, a coffee and wine bar with a wine cooler, and bedrooms 3 and 4. Bedroom 3 has a queen bed and also offers a desk workspace and direct door access to the patio. Bedroom 4 has a double bunk bed and a twin bunk bed. This bedroom also offers direct door access to the patio. Bedrooms 3 & 4 share a bathroom that has a shower and double sinks.

The garage is actually heated and cooled, making it ideal for co-ownership and individual family lockers.

Now let's talk about the exterior amenities! There is a private pool (depth 3.5'-5.5', open seasonally), panoramic lake views, lounge chairs, covered patio, dining area, children's swing set, umbrellas, spacious waterfront deck, boat dock, mooring system, gas grill (propane provided), life vests, and pool toys! The water depth at the dock is up to 20ft. The lift down to the dock is unavailable for use.

SECURITY CAMERA INFORMATION: Your safety matters. This property features 3 exterior security cameras. Camera 1 is a Ring camera located at the front door, camera 2 is a Ring camera/spotlight overlooking the pool, and camera 3 is located on the boathouse facing the boat parking area. The cameras are outward facing and do not look into interior spaces. The cameras do not actively record video or sound while guests are in residence.
House Usage

4 shares total
13 weeks a year per share
About the Organizer

Hi, we are Chris & Jody. We're from a little bit of everywhere including New Orleans, LA & Seattle, WA. I, Jody, have painted most of the artwork in the house, inspired by New Orleans. We have also recently renovated the home and put a lot of love and hard work into making it look nice. When we're enjoying our lake house, the sunroom is our favorite resting place. We have 2 young kids with whom we wanted to make special lake-life memories, hence our purchase of the home in June 2021. Ideally, we would like to find co-owners so that we don't have to do short-term rentals but we are still open to allowing rentals.
Amenities

We are looking for a house that includes:

Dock
Game room
Pool
Porch
Waterfront
House Rules

Only dogs allowed
No firearms allowed
Short term renting permitted
Ask A Question
Lake Gaston Waterfront Home w/ pool!
Lake Gaston
Calculated Costs per Share
Lake Gaston Waterfront Home w/ pool!
Lake Gaston
CASH AT CLOSING PER SHARE
Down Payment
$74,141
$22,242
$11,121
Total Cash at Closing
$107,504
This is an estimate of the amount of cash needed when closing on the purchase of a property financed with a 30 year Mortgage at 8.0% interest rate.
Plum's estimate includes 20% of the value of the house as a down payment, 6% of the value of the house for closing costs (including Plum's Group Success Fee) and 3% of the value of the house for the initial reserve fund.
ESTIMATED MONTHLY EXPENSES PER SHARE
Mortgage Payment
$2,176
$402
$309
$309
$103
$56
Total Expenses
$3,354
This total is an estimate of all the expected costs associated with owning a vacation home with a Plum certified ownership agreement.
Location, type of house, changes in interest rates and utilities can all change and affect the monthly cost throughout the term of ownership.
ESTIMATED MONTHLY INCOME PER SHARE
Monthly Income
$3,707
Total Monthly Income
$3,707
A good threshold for rental property investment is the 1% Rule (source). It states that you should only invest in rental property if you are reasonably confident that the property can rent for 1% of the sale price per month.
We've included that assumption here. It is critical that the group validate pricing, rental history, and future rental projections of any specific property before proceeding with a purchase. You can explore rental incomes of any property with this free estimation tool at Rabbu.com.