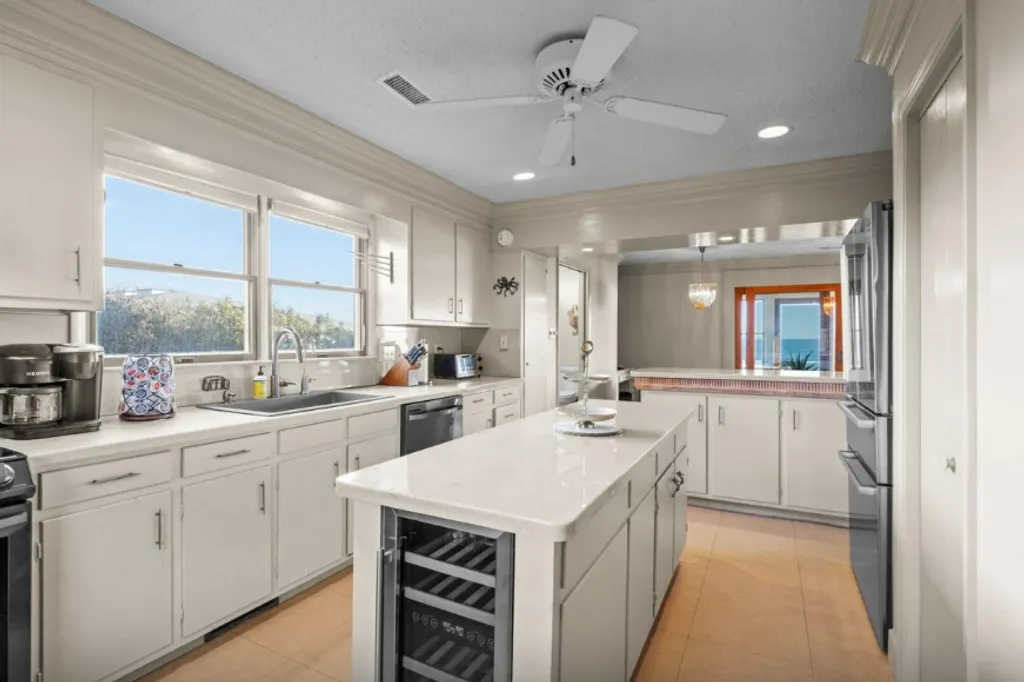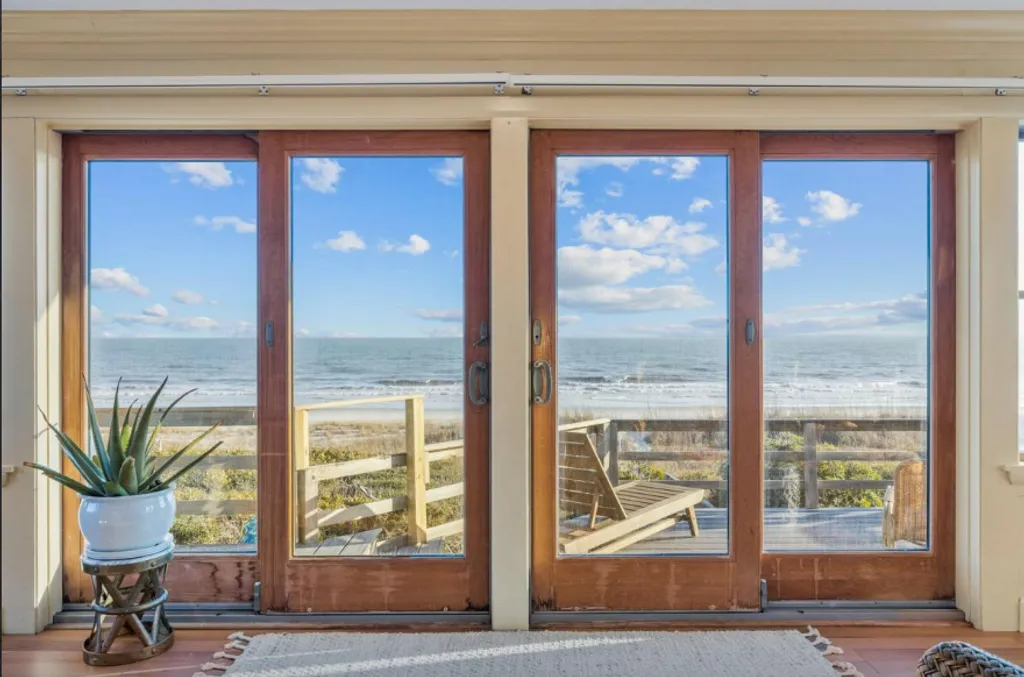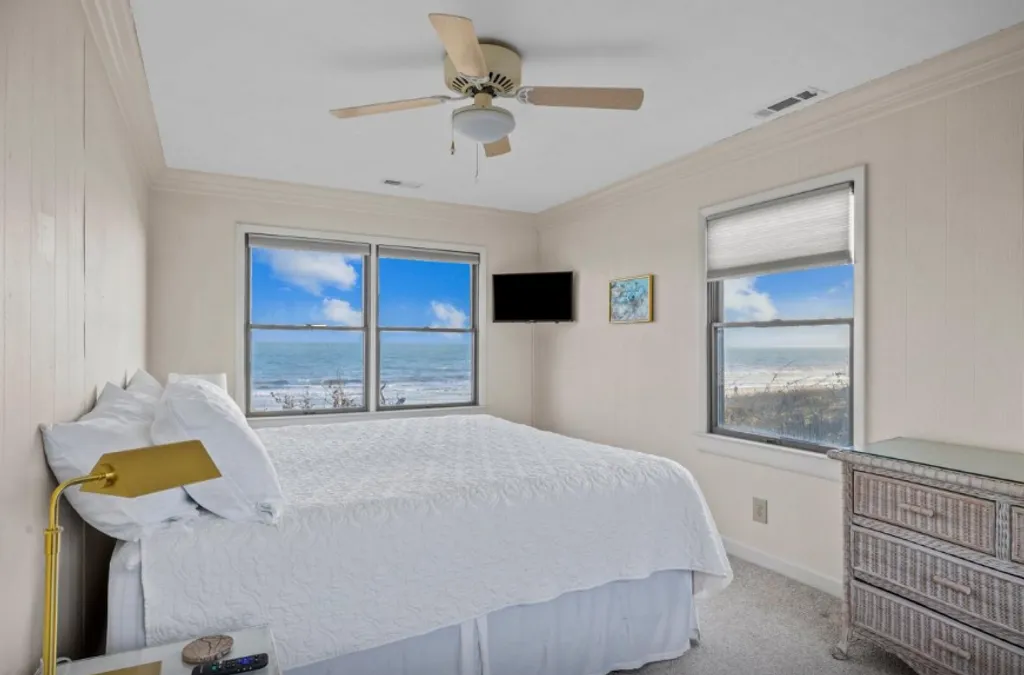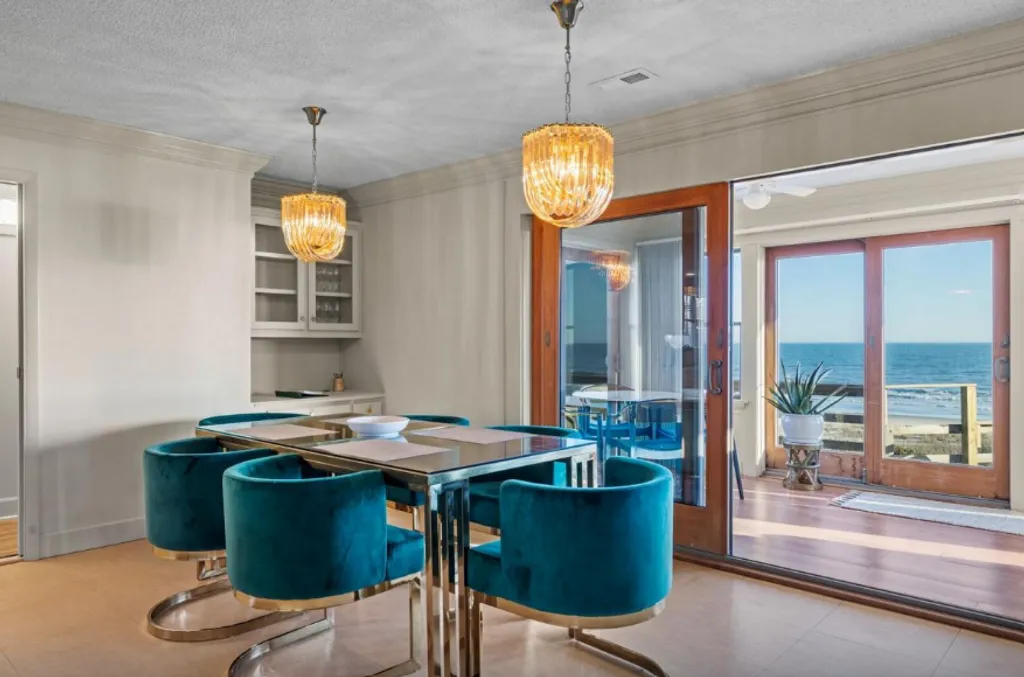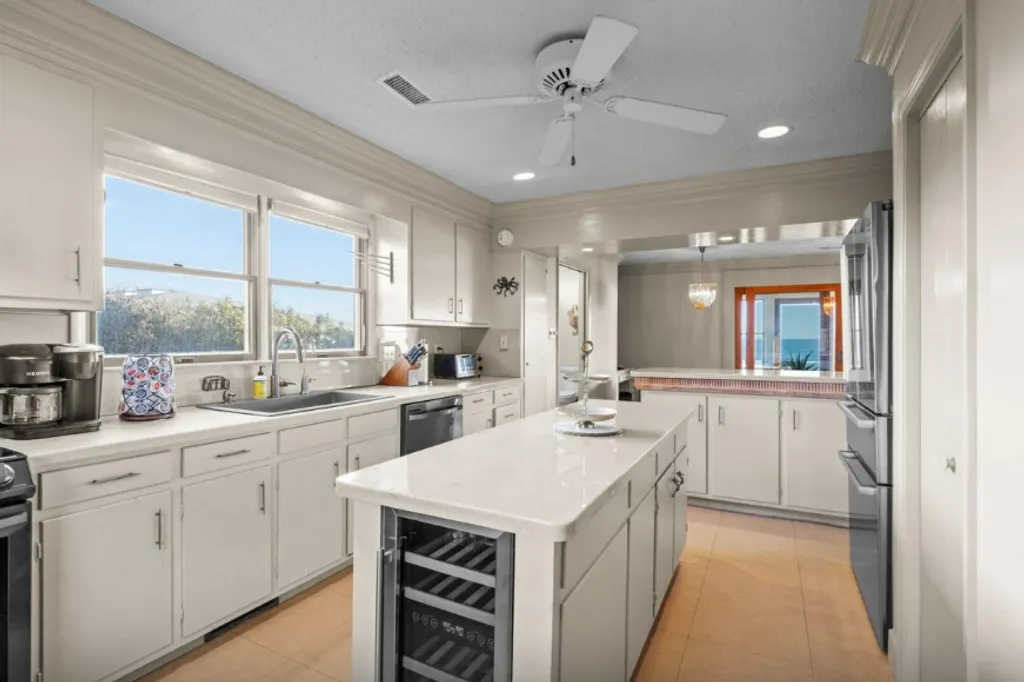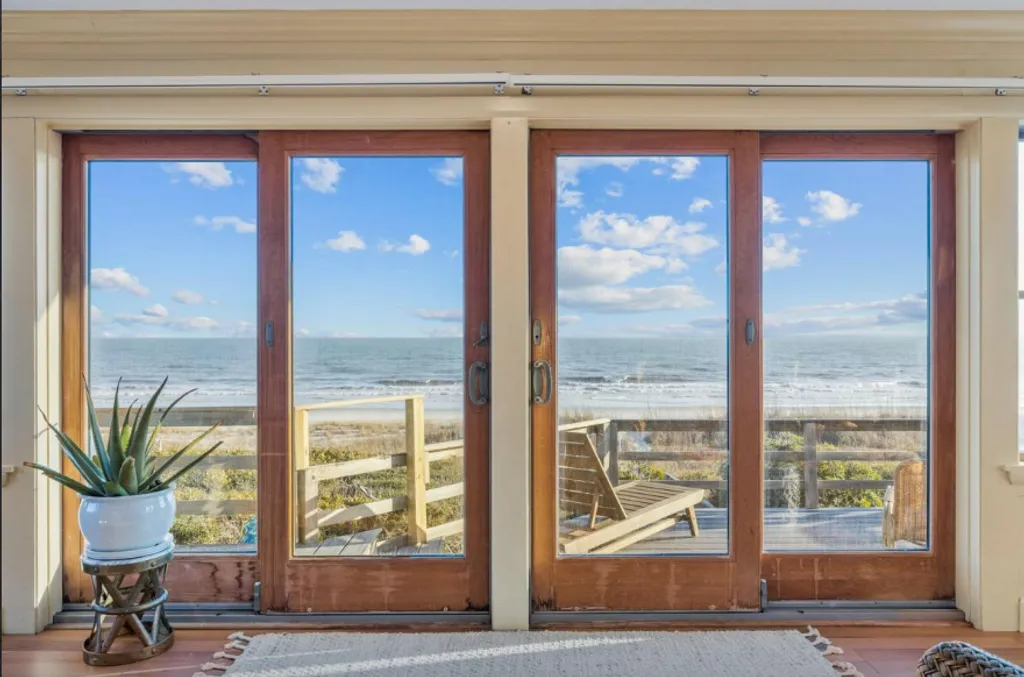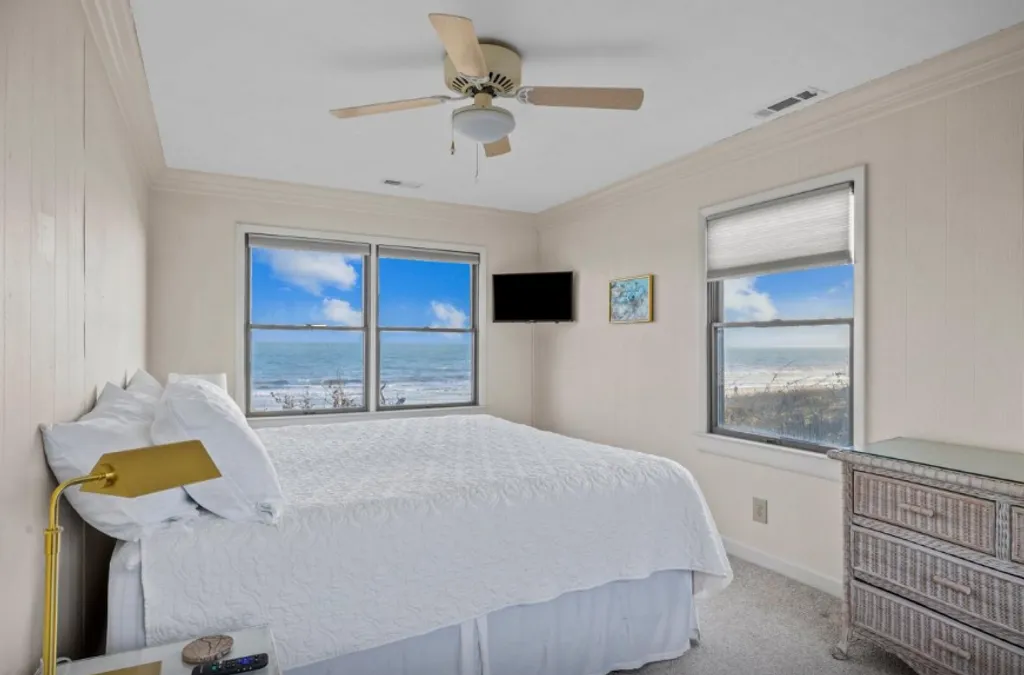 Pine Knoll Shores, NC
Groovy Mid-Century Modern Oceanfront House in NC








6 available shares
$2,000,000
target home price
$250,000
cost per share
$2,234 / mo
estimated costs
$2,500 / mo
monthly income
CASH AT CLOSING PER SHARE
Down Payment
$50,000
$15,000
$7,500
Total Cash at Closing
$72,500
Details

129 Dogwood Cir, Pine Knoll Shores, NC 28512

This beautiful ocean front home is located in a secluded area nestled within the live oaks of Pine Knoll Shores, NC.

Enjoy your evenings out on the ocean front deck with a beverage waiting to watch the Green Flash phenomena that takes place at sunset just before dark. This home features: a split floor plan with a large living room and kitchen, private hot tub and tranquil ocean views from all bedrooms.

The property has a proven rental history since it was put into service in 2021, grossing just over 80K per year. Don't miss out on your opportunity of partial ownership of The Green Flash!
House Usage

8 shares total
6 weeks a year per share
About the Organizer

I, Holly, am a environmental scientist by day and historic home renovator in my free time. I am from California originally, but also have family ties in New Bern, which brought us to live in Durham, NC, now home for my two daughters (10, and 12) and myself. The Green Flash has been a quiet respite, within an easy distance from home, where we come to enjoy the natural beauty, outdoors, and the healthy ocean lifestyle we love. We would like to share this investment property, joys and responsibilities (!), keep renting if it makes sense, and continue to enjoy our time when we visit. Please contact me with any questions you may have! All the best, Holly
Amenities

We are looking for a house that includes:

Dock
Hot tub
Porch
Waterfront
House Rules

Only dogs allowed
No firearms allowed
Short term renting permitted
Ask A Question
Groovy Mid-Century Modern Oceanfront House in NC
Pine Knoll Shores, NC
Calculated Costs per Share
Groovy Mid-Century Modern Oceanfront House in NC
Pine Knoll Shores, NC
CASH AT CLOSING PER SHARE
Down Payment
$50,000
$15,000
$7,500
Total Cash at Closing
$72,500
This is an estimate of the amount of cash needed when closing on the purchase of a property financed with a 30 year Mortgage at 8.0% interest rate.
Plum's estimate includes 20% of the value of the house as a down payment, 6% of the value of the house for closing costs (including Plum's Group Success Fee) and 3% of the value of the house for the initial reserve fund.
ESTIMATED MONTHLY EXPENSES PER SHARE
Mortgage Payment
$1,468
$271
$208
$208
$51
$28
Total Expenses
$2,234
This total is an estimate of all the expected costs associated with owning a vacation home with a Plum certified ownership agreement.
Location, type of house, changes in interest rates and utilities can all change and affect the monthly cost throughout the term of ownership.
ESTIMATED MONTHLY INCOME PER SHARE
Monthly Income
$2,500
Total Monthly Income
$2,500
A good threshold for rental property investment is the 1% Rule (source). It states that you should only invest in rental property if you are reasonably confident that the property can rent for 1% of the sale price per month.
We've included that assumption here. It is critical that the group validate pricing, rental history, and future rental projections of any specific property before proceeding with a purchase. You can explore rental incomes of any property with this free estimation tool at Rabbu.com.