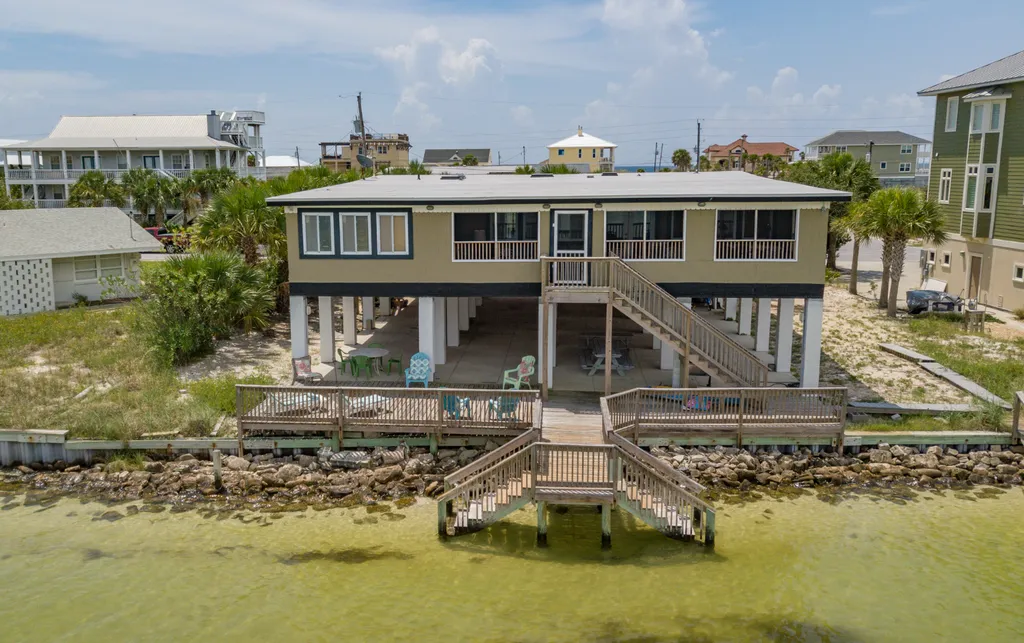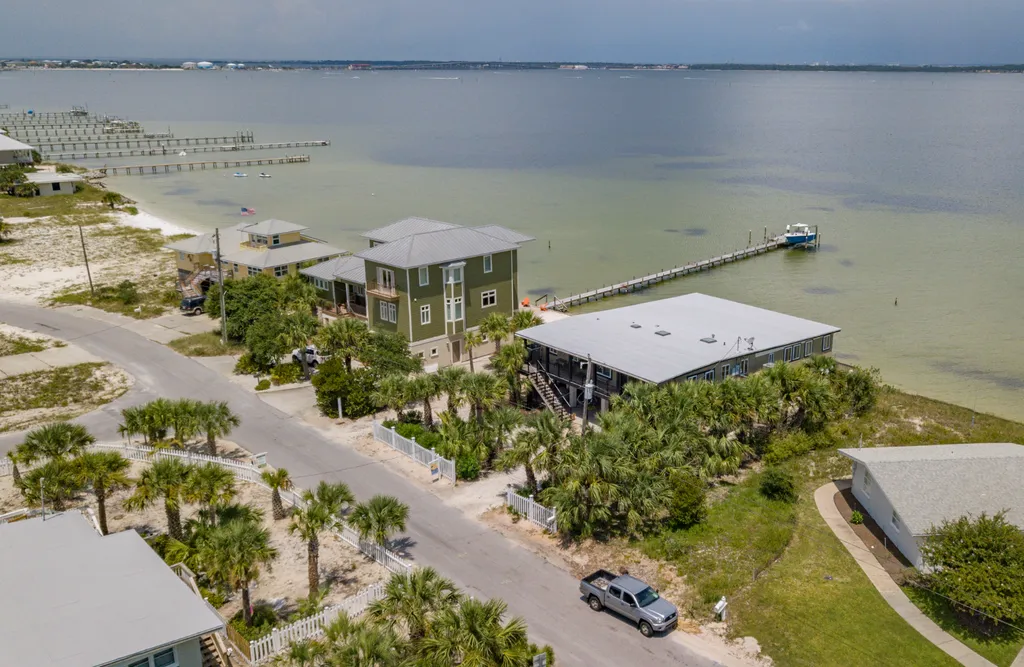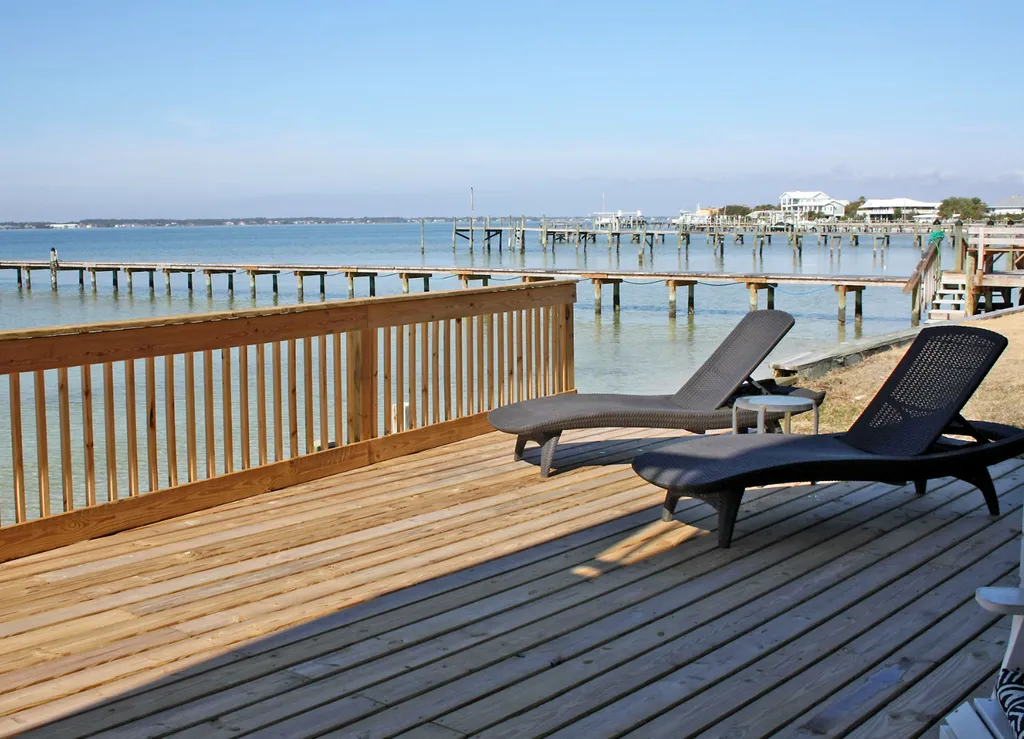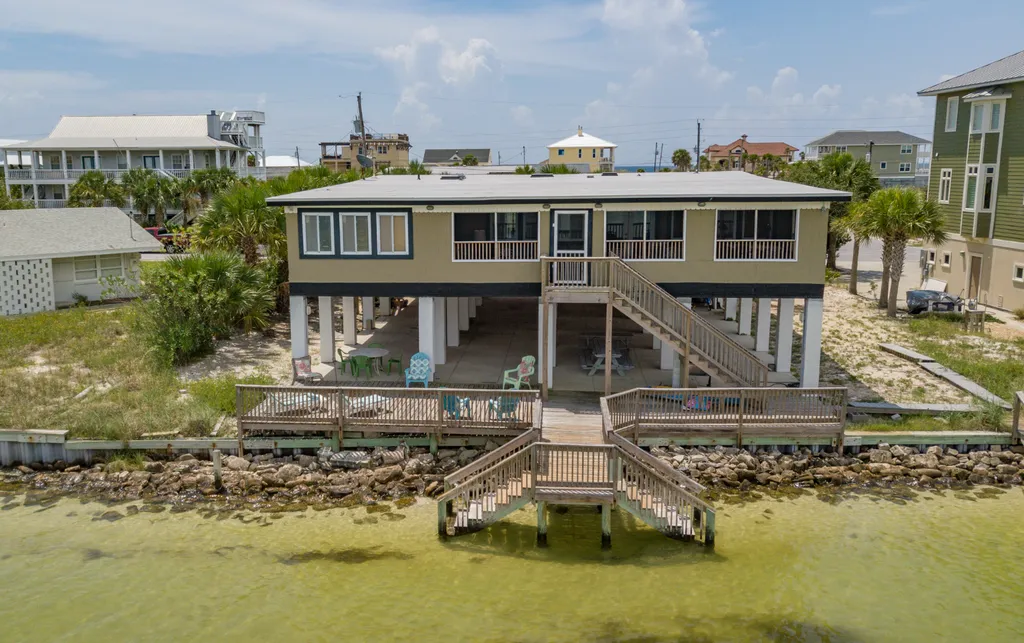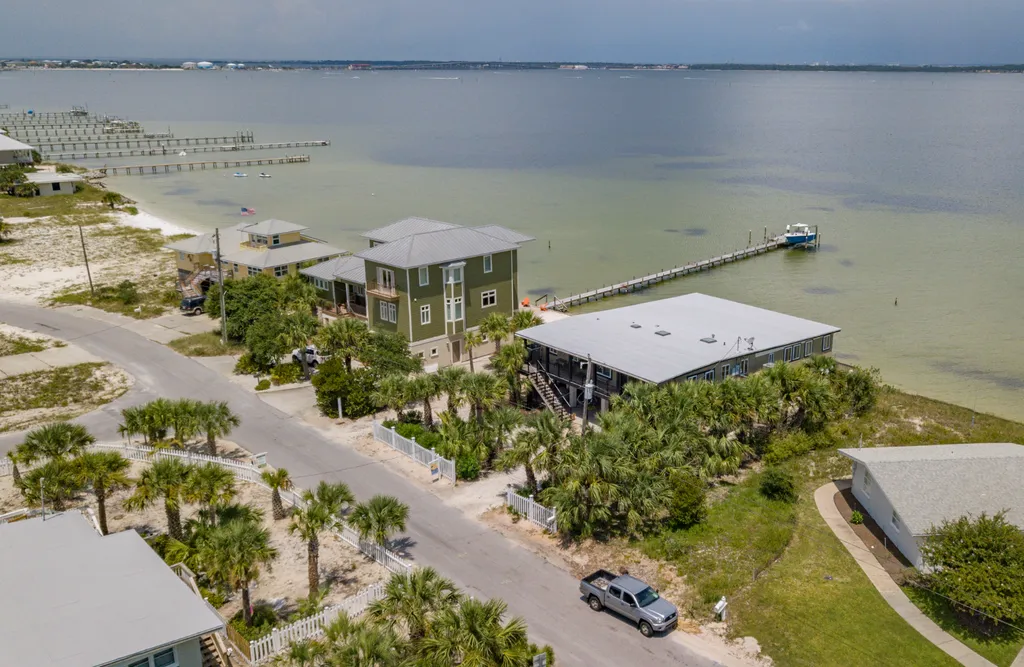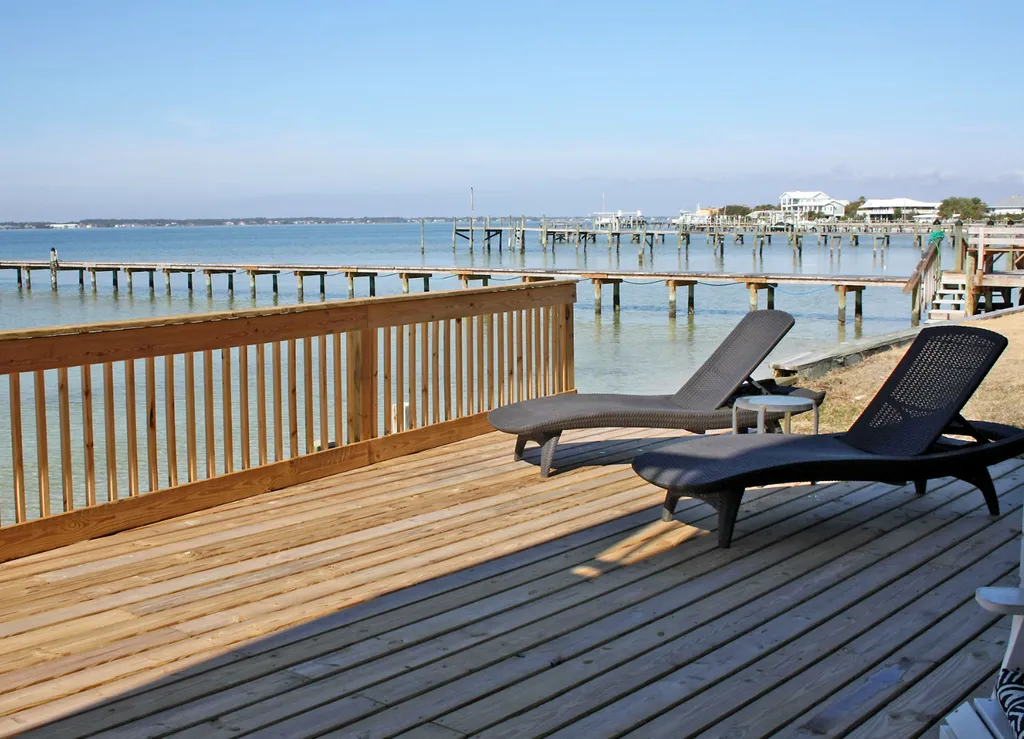 Pensacola Beach, FL
Sound Front Paradise at Pensacola Beach, FL








6 available shares
$1,200,000
target home price
$150,000
cost per share
$1,372 / mo
estimated costs
$1,500 / mo
monthly income
CASH AT CLOSING PER SHARE
Down Payment
$30,000
$9,000
$4,500
Total Cash at Closing
$43,500
Details

4 bedrooms

601 Panferio Dr, Pensacola Beach, FL 32561


This charming beach cottage is located directly on the calm waters of Santa Rosa Sound with the sugar sand beach on the Gulf of Mexico just steps away. This family and pet-friendly beach home features a gourmet kitchen with dual fuel gas cooktop/electric oven, Microwave wall oven combo, lots of counter space for food prep and serving. The kitchen offers a breakfast bar which can also serve as a wet bar for cocktails including an under-counter ice machine. Adding to the ambiance is an open beamed ceiling throughout the house and porches. There is segmented central air for each area for optimal temperature control. On the water side of the home is a screened-in porch with a dining table for enjoying morning coffee at sunrise or al fresco dining at sunset. This is also a peaceful area to relax on a sectional sofa or chaise lounge while enjoying some summer reading.

The underside of home offers plenty of auto parking and seating for family gatherings, games and outdoor cooking. Waterside large deck is great for sunbathing or dolphin spotting with dual sided steps leading into water. This quiet water is so appealing for lounging on water floats and offers optimal water play for small children. There are two pilings available for tying up to watercraft. Bicycles are available for use, portable air pump on site. Outdoor cooking includes a new propane grill, propane smoker, and propane crab boil equipment.

If your looking for a great summer place to create fun family memories, or just a great weekend of quiet relaxation, this beach home is the place for you.

Check out the current rental listing here
House Usage

8 shares total
6 weeks a year per share
About the Organizer

Rob and his wife Ashley own a pizza chain in the Raleigh area known in the area for its roots that go back to NCSU (go wolfpack!). While he loves North Carolina, he's grown up going on vacations in this laidback Pensacola Beach house. Now, his family is ready to sell the house but he wants to remain a co-owner.
Amenities

We are looking for a house that includes:
House Rules

Only dogs allowed
No firearms allowed
Short term renting permitted
Ask A Question
Sound Front Paradise at Pensacola Beach, FL
Pensacola Beach, FL
Calculated Costs per Share
Sound Front Paradise at Pensacola Beach, FL
Pensacola Beach, FL
CASH AT CLOSING PER SHARE
Down Payment
$30,000
$9,000
$4,500
Total Cash at Closing
$43,500
This is an estimate of the amount of cash needed when closing on the purchase of a property financed with a 30 year Mortgage at 8.0% interest rate.
Plum's estimate includes 20% of the value of the house as a down payment, 6% of the value of the house for closing costs (including Plum's Group Success Fee) and 3% of the value of the house for the initial reserve fund.
ESTIMATED MONTHLY EXPENSES PER SHARE
Mortgage Payment
$881
$163
$125
$125
$51
$28
Total Expenses
$1,372
This total is an estimate of all the expected costs associated with owning a vacation home with a Plum certified ownership agreement.
Location, type of house, changes in interest rates and utilities can all change and affect the monthly cost throughout the term of ownership.
ESTIMATED MONTHLY INCOME PER SHARE
Monthly Income
$1,500
Total Monthly Income
$1,500
A good threshold for rental property investment is the 1% Rule (source). It states that you should only invest in rental property if you are reasonably confident that the property can rent for 1% of the sale price per month.
We've included that assumption here. It is critical that the group validate pricing, rental history, and future rental projections of any specific property before proceeding with a purchase. You can explore rental incomes of any property with this free estimation tool at Rabbu.com.